Keeping Watch with Reolink Cameras and EIOTCLUB SIM Cards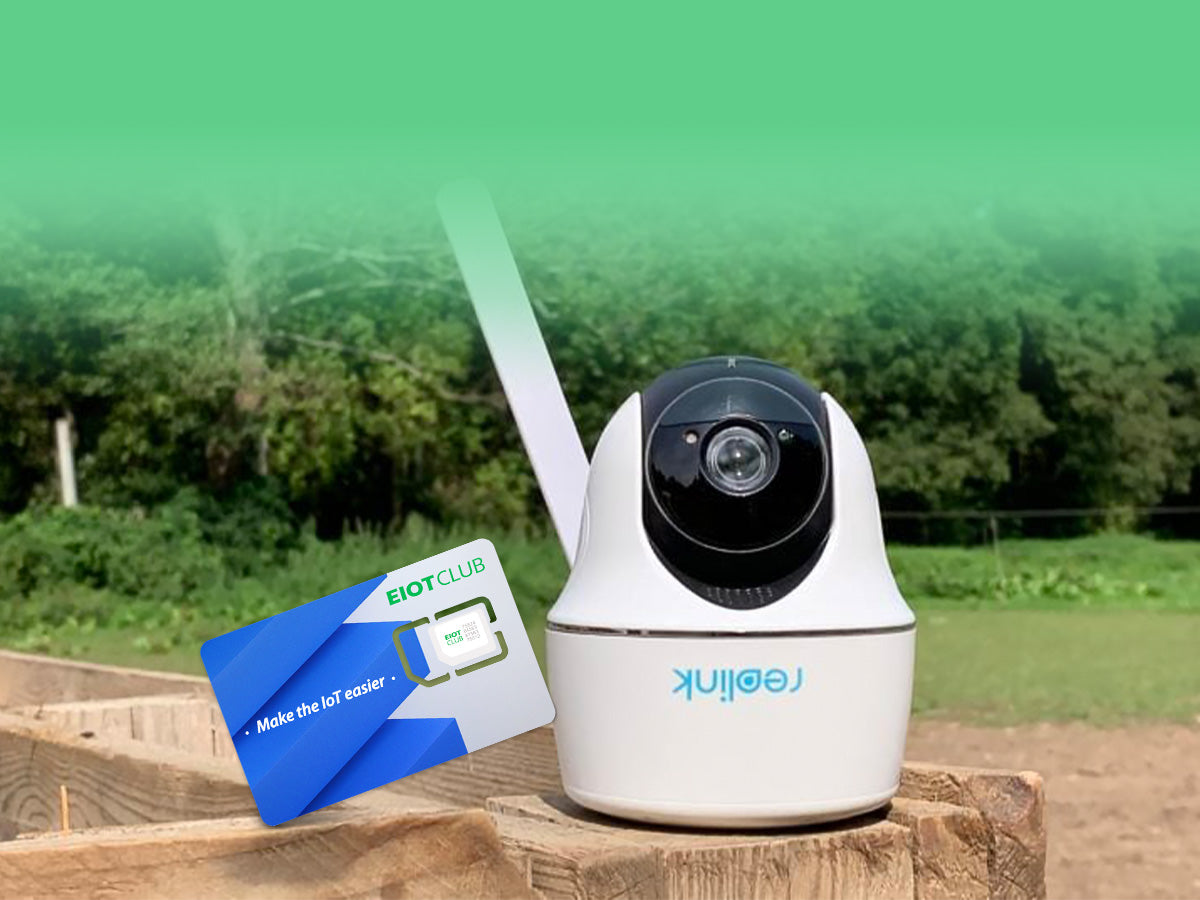 Navigation
Introduction
Surveillance cameras are vital for property security. They deter crime and provide video evidence if an incident occurs. Advances in camera technology now allow for high-definition footage, motion detection, night vision, mobile viewing, and more. Reolink specializes in cameras packed with useful capabilities. Meanwhile, EIOTCLUB provides cellular connectivity ideal for IoT devices like security cameras. Used together, Reolink cameras and EIOTCLUB SIMs offer surveillance that is accessible, reliable, and effective.
Reolink Cameras
Reolink, started in 2009, focused on making surveillance technology affordable and easy to implement. They offer both wired and wireless cameras suitable for home or business installation. Features like Starlight night vision, weather resistance, motion tracking, and smart notifications give users total awareness of their surroundings. Popular Reolink models include:
RLC-410 - A compact outdoor camera with 1080p resolution, 65ft night vision, and motion alerts.
RLC-811A - A pan/tilt indoor camera covering 360° on a motorized base, with facial recognition.
RLC-423 - A 100ft night vision outdoor camera with specialized camouflage coating for discreet placement.
Reolink cameras provide professional-level features at reasonable prices. Their well-built products and intuitive apps simplify surveillance for any application.
Introduction to EIOTCLUB SIM Cards
EIOTCLUB provides SIM cards that utilize cellular networks to connect IoT devices. IoT stands for Internet of Things - web-enabled appliances like security cameras. SIM cards allow these devices to transmit data over mobile broadband. EIOTCLUB SIMs are optimized to handle massive amounts of IoT data usage.
Some key advantages of EIOTCLUB SIMs:
Worldwide connectivity encompasses over 200 countries. Roaming SIMs automatically switch networks.
Plan options to match any data usage needs, with unlimited plans available.
The network security has been improved, eliminating the need for port forwarding.
SIMs are plug-and-play, with no complicated configuration.
For camera connectivity, EIOTCLUB SIMs deliver reliable wireless performance. Their technology maximizes uptime for any security application.
Integrating Reolink Cameras with EIOTCLUB SIM Cards
Connecting an EIOTCLUB SIM card to a Reolink security camera unlocks the full functionality of both products. The simple process goes as follows:
Activate the SIM card. Select a data plan tailored to your usage.
Insert the activated SIM into the microSD card slot on compatible Reolink cameras.
The camera will automatically detect the cellular network.
Adjust settings as needed through the Reolink app.
Pairing these products enables remote access anywhere with cell service, live monitoring, instant notifications, and more. Stable wireless connectivity lets you fully utilize Reolink's intelligent camera capabilities. Users can view feeds, receive motion alerts, customize settings, and share access - all from a smartphone.
Customer testimonials show outstanding performance from this camera-SIM integration. Business owners value being able to check in on multiple locations in real-time. For home use, parents use the system to monitor children and caregivers. Customers praise the plug-and-play ease of setup. Reolink cameras and EIOTCLUB SIM cards deliver surveillance that works.
Conclusion
In summary, integrating feature-laden Reolink security cameras with EIOTCLUB's purpose-built SIM cards provides robust and intuitive surveillance. This combination offers capabilities like sharp HD recording, motion tracking, smart notifications, and seamless remote access. Reliable wireless performance lets you harness the full potential of security tech. As wireless cameras become standard, products like Reolink and EIOTCLUB provide quality and connectivity for comprehensive monitoring and awareness. Carefully developed surveillance tools give residential and commercial users peace of mind.
---