Choosing the Right Industrial SIM Card for Your IoT Devices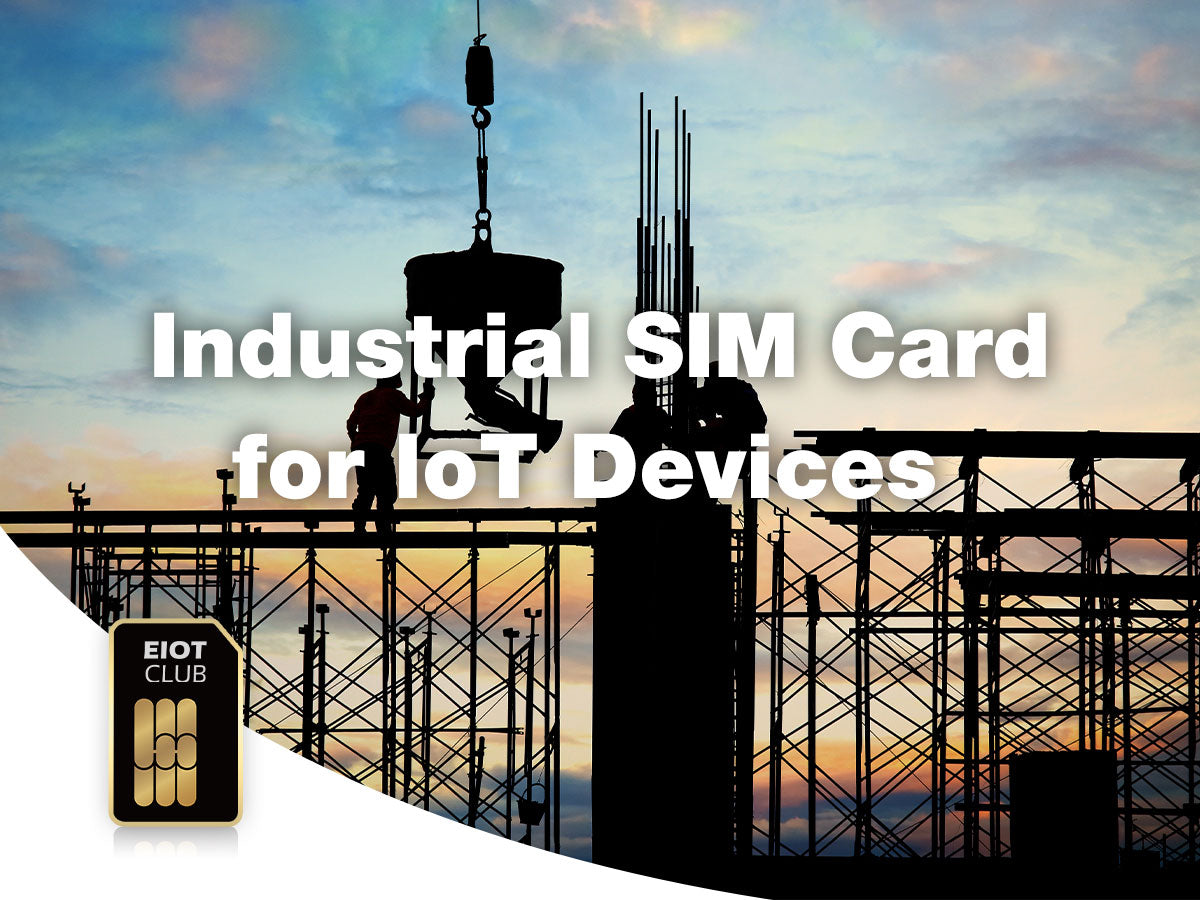 Navigation
Introduction
The Internet of Things (IoT) is transforming businesses across industrial sectors. Connecting equipment, vehicles, and other assets to cellular networks unlock game-changing visibility, automation, and analytics. However, realizing the full benefits of industrial IoT hinges on selecting the proper SIM card connectivity. This article will explore the key factors to consider when choosing an industrial IoT SIM card solution.
The Importance of the Right Industrial SIM Card
A SIM card is the initial gateway that allows each IoT device to securely connect to a cellular network. However, industrial deployments have specific challenges and requirements that demand more than a standard consumer-grade SIM. Environmental durability, reliable coverage, global flexibility, scalability, and centralized management capabilities are essential. Choosing an industrial-focused SIM and connectivity partner lays the foundation for long-term IoT success.
Critical Factors to Evaluate in an Industrial Cellular SIM
Ruggedness and Durability
Industrial assets are often situated outdoors or in hazardous environments. Vibration, extreme temperatures, moisture, dust, dirt, and other factors can damage SIM hardware, causing connectivity failures. Seek out encapsulated, heavy-duty SIM cards engineered specifically for M2M and industrial equipment. Look for an ingress protection (IP) rating of IP67 or higher, along with extensive shock, crush, and vibration testing. This ensures rugged performance for decade-long deployments.
Extensive and Reliable Coverage
Consistent uptime and performance across all your locations are mandatory. Verify the SIM provider partners with top-tier national carriers for robust unified coverage across urban and outlying rural areas. Examine coverage reach, network reliability metrics like uptime percentages, and outage response capabilities. Consider signal penetration capabilities if assets are in basement levels or obscured settings. LTE-M and NB-IoT options can provide expanded reach for bandwidth-limited devices.
Data Plans and Costs
Data usage can vary widely between different industrial IoT applications. Some solutions, like GPS tracking, require very little bandwidth. On the other end of the spectrum, video-based monitoring systems may need unlimited data. Look for flexible data plan options aligning costs with your bandwidth utilization. Usage-based plans allow paying only for the data needed. For example, a pay-as-you-go model without any long-term contracts or commitments. Being able to dynamically adjust data allotments also optimizes costs as needs evolve. The SIM management platform should make it easy to monitor data usage across devices and switch plan levels on demand. This ensures you are not overpaying for unused capacity. The most cost-efficient industrial SIM provider will offer customized data packages tailored to your unique needs.
Advanced Security
Your IoT solution transmits sensitive operational data that must be protected. Leading industrial SIMs support AES 256-bit encryption for robust defense against threats. Remote provisioning functionality allows real-time visibility into SIM security profiles. Look for additional security features like jamming detection, Over-the-Air updates, and centrally managed blacklisting. An online portal to securely manage all SIM credentials is highly recommended.
Global Connectivity and Flexibility
If your IoT deployment spans different countries, the SIM must provide hassle-free international roaming and activation. Seek a SIM vendor with agreements across 400+ networks worldwide to enable seamless cross-border connectivity. A single SIM SKU that works globally reduces complexity compared to changing SIMs in each region. This also lowers overall solution costs.
Scalability and Automated Management
Industrial deployments frequently scale exponentially over time. Manual processes for activating and provisioning numerous SIMs are not realistic. Leverage automated tools for electronically activating SIM profiles in bulk with settings pushed OTA. Virtual SIM profiles stored in the cloud streamline scaling further. The SIM management platform should allow monitoring, controlling, and modifying all SIMs in real-time from a web dashboard.
Comprehensive IoT Support
Look for an established SIM vendor focused specifically on enabling industrial IoT solutions. They will understand M2M nuances and offer guidance matching connectivity to your use case. Local technical contacts for each country smooth troubleshooting. Experience with similar implementations in your industry is a plus. Knowledgeable support alleviates hurdles when deploying IoT technology.
Conclusion
In summary, carefully selecting an industrial-grade cellular SIM card and connectivity provider paves the way for long-term IoT success. The factors above - ruggedness, reliable coverage, security, global reach, scalability, Data Plans and Costs, and expert support - are all critical evaluation points. Taking the time upfront to partner with the right SIM vendor results in an optimized solution with maximum uptime and lower total cost. Following this guide's advice gives you a trusted connectivity partner ready to accelerate your industrial IoT journey.
---