SIM Solutions for Security Cameras:Smart Surveillance and Security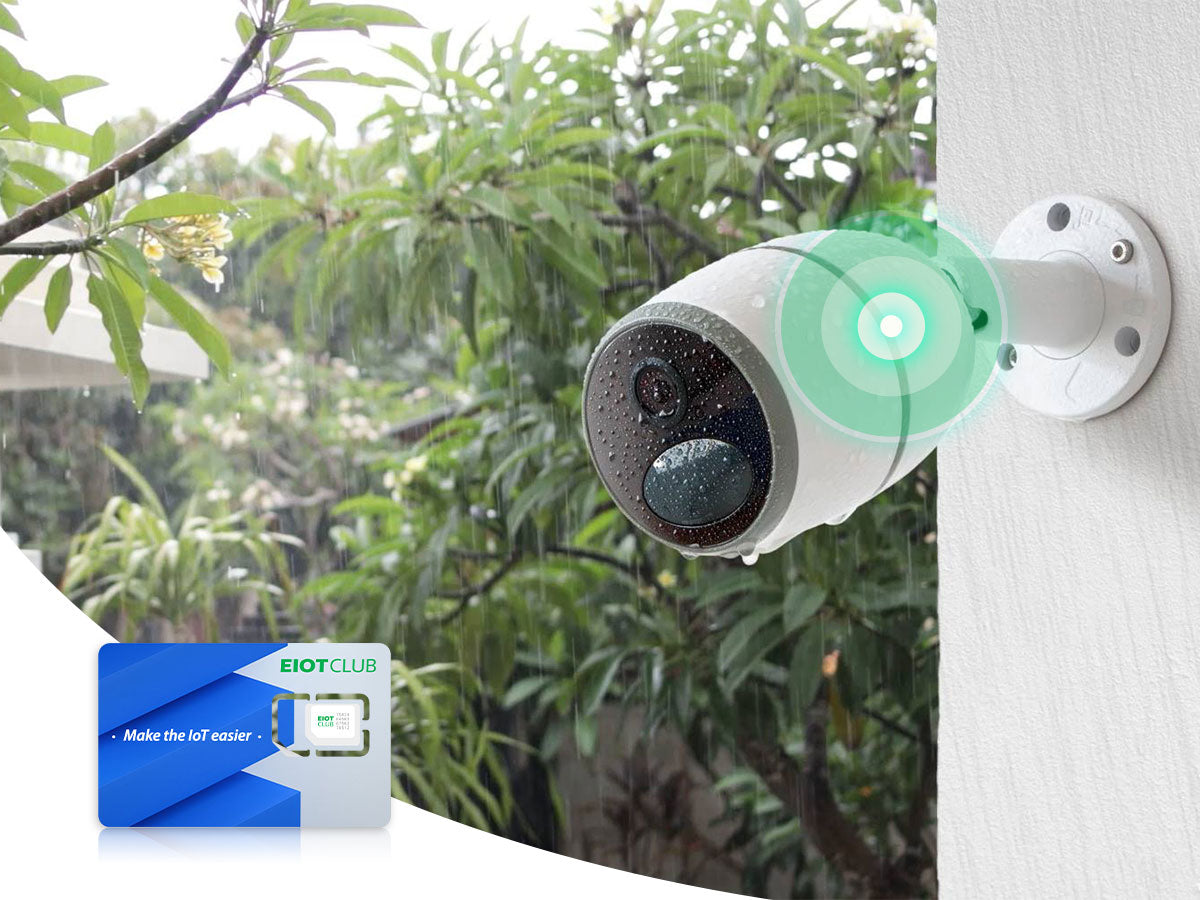 Navigation
Introduction
Remote security and surveillance systems are critical for protecting assets and monitoring facilities. With the rise of IoT, cellular connectivity has become essential for security cameras to deliver live streaming and alerts wherever needed.
Choosing the right SIM card and data plan is foundational for maximizing uptime and coverage across distributed systems. This guide will explore the key considerations for selecting cellular SIMs, data plans, and service capabilities tailored for remote security camera networks and monitoring operations.
Security Camera SIM Cards
Specialized SIMs designed for IoT applications are recommended over consumer-grade SIMs for security cameras. Industrial-grade SIMs withstand harsh outdoor conditions and risky environments where cameras are mounted.
Look for LTE CAT-M and NB-IoT options to take advantage of 4G network optimization for IoT in terms of coverage, battery life, and efficiency. These emerging standards join 2G and 3G for maximum compatibility across locations.
SIM form factors like plug-ins, embedded eSIMs, or iSIMs allow flexible integration into cameras without physical swapping. Multi-IMSI SIMs provide redundancy by automatically alternating between profiles if the primary network fails.
With built-in AES 256-bit encryption, industrial IoT SIMs secure camera data at the source while enabling remote provisioning. This is a necessity for guarding against breaches.
Data Plans for Security Cameras
Data-only plans tailored to IoT usage patterns are important for balancing costs. High uplink bandwidth is essential for streaming live video feeds to the monitoring center from potentially thousands of cameras.
Understand your resolution settings, motion frequency, and analytics needs to right-size plans. Customizing usage brackets by time of day or month allows for optimizing costs for fluctuations in activity.
Global plans with inclusive roaming simplify managing systems across regions under one contract. For small rural systems, prepaid plans prevent wasting data. Real-time usage alerts prevent surprise overages.
Security Measures for Security Cameras
Beyond SIM-level encryption, VPNs and private APNs add further data protection for cameras operating over public networks. End-to-end encryption with IT infrastructure prevents interception of video feeds.
Configuring cameras on isolated network segments using VLANs and firewalls prevents lateral access attempts within the system environment. Strict access control lists authorize specific monitoring stations.
Serviceability and Quality of Service
The ability to switch cellular networks via the SIM is imperative for uptime when coverage gaps emerge. Multi-network redundancy ensures options in the event of an outage.
Network quality needs monitoring to avoid relying solely on the cheapest provider if video performance suffers. Tracking metrics like packet loss and latency allows optimization.
Optimizing compression and caching technologies can minimize bandwidth consumption, keeping data usage and costs in check. QoS policies maintain video performance during congestion.  
Remote Troubleshooting for Security Cameras
Comprehensive remote device diagnostics enable identifying and resolving camera issues from power faults to network connectivity without site visits. Real-time health dashboards track problems.
Remote programmability streamlines multi-site camera firmware updates, configuration changes, and feature enhancements without touching the hardware.
24/7 Support Availability for Security Cameras
The nature of security systems requires around-the-clock technical support when monitoring reveals cameras compromised. Choose SIM providers with 24/7 emergency assistance for outages.
On-demand connectivity testing validates performance at the time. Live customer support troubleshoots problems across networks and camera hardware for quick restoration of video.
Global Support for Security Cameras
For multinational organizations, consistent global SIM management and support prevents gaps in visibility. A centralized portal allows monitoring data usage, network metrics, fraud detection, and alarms across all regions and carriers.
SIM profiles can be modified globally or per region for new features or optimizations. Compliance standards remain consistent worldwide.
Conclusion
As video surveillance evolves to higher resolutions and analytics, specialized cellular connectivity is imperative for enabling flexible remote security networks. Selecting SIMs and data plans engineered specifically for IoT applications allows capitalizing on optimized networks with the right bandwidth, performance, and security.
Partnering with an established IoT provider simplifies deploying and managing dispersed camera infrastructures as a managed service through a centralized portal. For round-the-clock monitoring peace of mind, having an experienced support team ensures cameras stay streaming when it matters most.
---