The Benefits of Using a Router SIM Card for Internet Access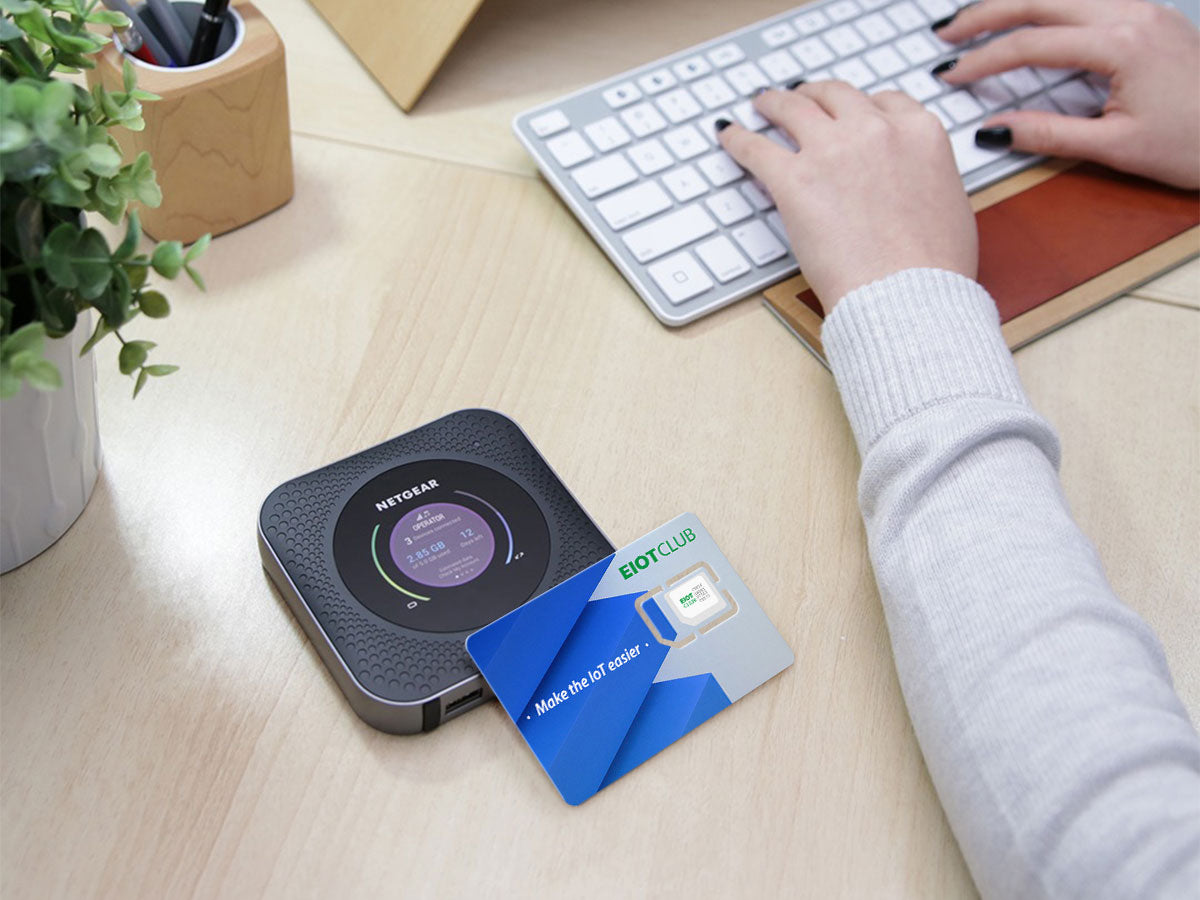 Navigation
Introduction
As a router SIM card retailer, we know that having a reliable and secure internet connection is vital in today's connected world. Using a router SIM card is an increasingly popular way to get online no matter where you are. It offers many advantages compared to public WiFi or smartphone tethering. This post will explain what router SIM cards are and why they provide the best connectivity.
What Is a Router SIM Card?
A router SIM card allows you to insert a regular SIM card into a wireless router. This gives the router access to cellular data networks to provide internet connectivity. With the SIM card added, the router can broadcast a WiFi signal like a regular router. However, the internet connection comes from the mobile network instead of a fixed broadband source. This enables setting up an instant WiFi hotspot anywhere with a mobile signal. Choose router SIM cards are from leading providers like Eiotclub.
Top Reasons to Get a Router SIM Card
Stay Online Anywhere With Mobile Data Access - The main benefit of a router SIM card is accessing the internet anywhere with mobile coverage. Get online in places without fixed broadband, such as when traveling, in remote areas, or where WiFi is unavailable. A router SIM card means you can avoid risky public hotspots.
Reliable Connectivity on the Move - Router SIM cards enable reliable internet when traveling or commuting. No more hunting for open WiFi networks at cafes and hotels. Don't drain your phone's battery as a personal hotspot, either. Just switch on the router SIM card for connectivity you can count on.
Flexible Mobile Data Plans - The router SIM cards support pay-as-you-go, monthly, and unlimited data plans from leading networks. Choose what suits your budget and needs. Top up as required or get set monthly allowances. Unlimited data is perfect for maximum convenience.
Faster Speeds and Signal Strength - Router SIM cards utilize superior antenna technology for better reception and speeds. Connect multiple devices through the router SIM card WiFi and enjoy the internet faster than smartphone tethering. No more sluggish performance and lag.
Connect Multiple Devices with Built-In WiFi - With WiFi broadcasting, our router SIM cards allow connecting various phones, laptops, tablets, and more. Unlike phone tethering, the whole family can use the internet simultaneously. No wires or configuration is needed - connecting devices is quick and easy.
Enhanced Security over Public WiFi - Hotel and cafe WiFi networks often lack security, leaving your data vulnerable. Router SIM cards provide extra encryption and protection when online browsing, shopping, and banking. Use the firewall for additional safety.
Uninterrupted Streaming, Gaming, and Video Calls -The router SIM card's connectivity enables lag-free online gaming, smooth video streaming with no buffering, and clear video calls without pixelation. Experience the excellent internet you expect at home, and anywhere you go.
Easy Plug-and-Play Setup - Start using your router SIM card quickly by inserting the SIM and turning on the router. It'll automatically connect to the mobile network. Then, connect your devices to the WiFi network name and password. Convenient plug-and-play connectivity in minutes!
Conclusion
In today's world, staying connected online wherever you are is crucial. Router SIM cards provide a simple plug-and-play solution for fast, reliable internet on the go. Avoid the hassle of public WiFi and enjoy greater security.
With flexible data plans and multi-device connectivity, router SIM cards are perfect for families, travelers, and remote workers. Choose Eiotclub for top router SIM cards and say goodbye to connectivity headaches. Embrace the freedom to work, learn, and play online anywhere.
Get unmatched stability and expanded coverage without confining contracts. Router SIM cards are an affordable investment in connectivity you can depend on. Don't settle for temperamental public WiFi or data limits. Unlock the potential of mobile data for limitless browsing.
---