The Easiest Way to Stay Connected in the US and Canada: An Eiotclub SIM Card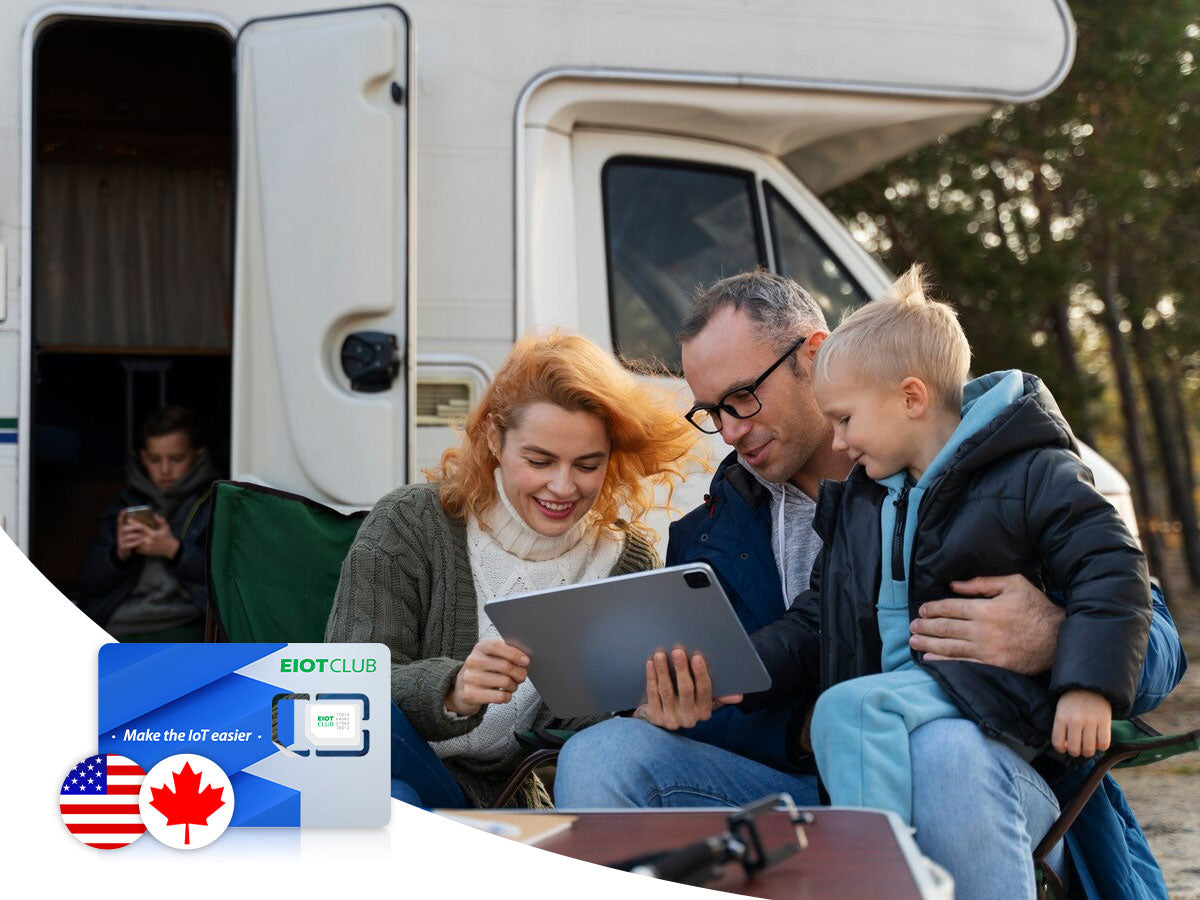 Navigation
Staying connected while traveling in the United States and Canada became much easier with Eiotclub's prepaid SIM card. With high-speed data on major 4G LTE networks, hassle-free setup, and excellent customer support, the Eiotclub SIM card is the perfect travel companion for uninterrupted connectivity across North America.
What Is a US & Canada Prepaid SIM Card?
The Eiotclub SIM is a prepaid cellular data SIM optimized for use in the United States and Canada.
Unlike traditional carrier contracts, the Eiotclub SIM has:
The convenience of prepaid SIM cards makes Eiotclub ideal for travel and temporary connectivity. Pop in the SIM and connect to data networks like Verizon, AT&T, T-Mobile, Rogers, Bell, and Telus.
Key Features and Benefits
Some of the best features of the Eiotclub SIM include:
The flexibility to use prepaid data on demand, without any contracts or commitments, makes the Eiotclub SIM so convenient.
Ideal Uses for the Eiotclub SIM
With its emphasis on fast data, the Eiotclub SIM card is great for:
For any application where you need flexible, contract-free data in the United States and Canada, the Eiotclub SIM delivers. Switch it between devices or share it with family and friends while traveling.
Reliable Service and Support
To ensure the Eiotclub SIM meets your connectivity needs, here's the service you can expect:
The dedicated customer support and network quality give you peace of mind that connectivity will work wherever you are.
Why Choose Eiotclub
Here are some of the key reasons to choose the Eiotclub SIM card for your connectivity needs:
For simplicity, cost savings, and ease of use while traveling, Eiotclub can't be beaten.
Getting Started With Eiotclub
Ready to enjoy seamless connectivity with the Eiotclub SIM. Here is a quick 3-step guide to get started:
Order your SIM card online- Select the right SIM card and data pack for your needs and complete checkout.
Activate and recharge data balance- Activate your new SIM and recharge more data through the online account dashboard.
Insert SIM and connect- Pop the nano-SIM into your unlocked phone or IoT device and turn it on to connect seamlessly.
With fast shipping, easy activation, and hassle-free connections, you'll quickly be set up with the Eiotclub SIM.
Stay conveniently connected across the United States and Canada with the prepaid Eiotclub SIM card. For affordable short-term wireless data on reliable networks, look no further. Order your Eiotclub SIM today.
---