What Devices are Compatible with Verizon SIM Cards?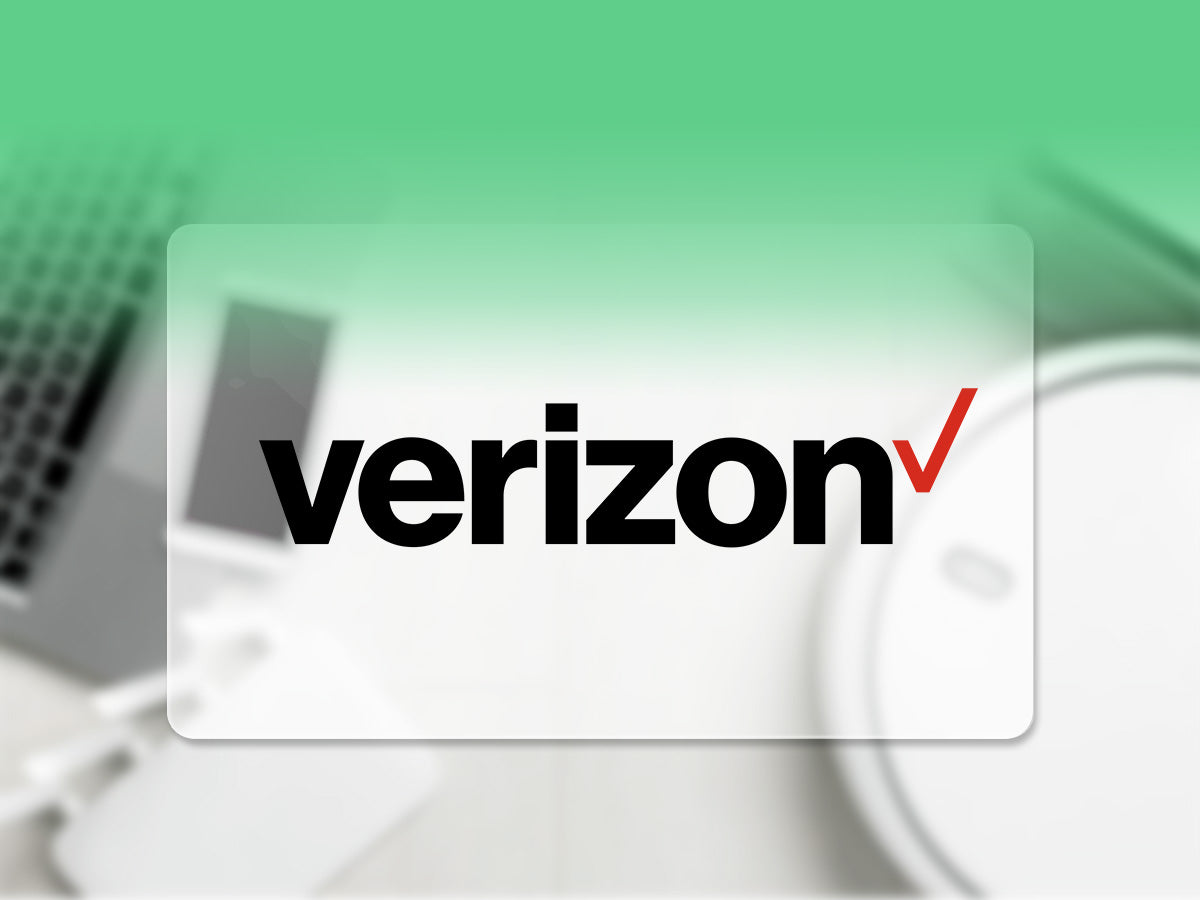 Are you wondering what devices are compatible with Verizon SIM cards? If so, you're in the right place. This blog will explore the ins and outs of Verizon SIM card compatibility, including both traditional devices like smartphones and tablets, as well as IoT devices. So grab a cup of coffee, and let's dive in!
Devices Compatible with Verizon SIM Cards
Verizon has one of the most expansive and reliable 4G LTE networks in the U.S., supporting a huge range of compatible devices. Naturally, the widest selection of smartphones and tablets that work with Verizon SIM cards come from major brands like Apple, Samsung, Google, and Motorola. These include popular devices like the iPhone, various Galaxy and Note series phones, Pixel phones, and Moto G series.
The reason these mobile devices work with Verizon is that they are equipped with the necessary technology and hardware to connect to Verizon's network bands. For basic cell phone functions, devices need to support Verizon's LTE bands (2, 4, 5, 13) and CDMA bands (0, 1, 10). This allows them to connect to Verizon's 4G LTE and 3G networks for fast data and clear call connectivity.
In addition, a wide variety of wearables like the Apple Watch and Samsung Gear are compatible with Verizon SIMs through companion smartphone apps. Even laptops with mobile broadband and air cards can access Verizon's 4G network with the right nano or micro SIM card.
IoT Devices Compatible with Verizon SIM Cards
While Verizon SIM cards primarily connect smartphones and tablets, they also activate a wide variety of IoT (Internet of Things) devices that enhance our daily lives. IoT refers to internet-connected objects like sensors, appliances, and machines that send and receive data.
IoT devices, from security cameras to GPS trackers, rely on cellular connectivity to function remotely. A versatile 4G data prepaid SIM card like Eiotclub's - which activates on Verizon, AT&T, and T-Mobile networks - provides a cost-effective way to connect these devices to the internet.
Some SIM cards work seamlessly with many Verizon-compatible IoT devices thanks to their compatibility with Verizon's LTE bands. From weatherproof surveillance cameras to vehicle routers and fleet management trackers, simply inserting the nano SIM activates the device on Verizon's high-speed 4G LTE network.
The same prepaid SIM also connects devices like wireless security alarms, baby monitors, and smart home hubs that benefit from access to Verizon's reliable coverage. Businesses can leverage multiple SIMs to activate IoT devices across locations, while consumers enjoy the convenience of remote monitoring and control of their smart devices.
4G data prepaid SIM provides a turnkey solution for connecting a wide range of IoT gadgets to Verizon's cellular network, bringing the potential of the Internet of Things to life.
Comparison with Other Network SIM Cards
While most smartphones, tablets, and IoT devices are compatible with SIM cards from multiple carriers, there are some key differences between Verizon and competitors like AT&T and T-Mobile.
One major difference is network coverage. Verizon and AT&T typically have the largest and most reliable coverage footprints, thanks to access to more wireless spectrum. As a result, they tend to work with a wider range of devices - especially those that require extensive coverage, like in-vehicle systems and personal trackers.
In contrast, T-Mobile's slightly narrower network compatibility may exclude some devices with specific band requirements. However, T-Mobile often offers greater value for money with lower prices and larger data buckets.
AT&T and Verizon SIM cards frequently function interchangeably in many devices since the carriers utilize similar LTE bands and technologies. But Verizon's CDMA network also requires CDMA-compatible devices for basic voice services - an additional requirement that limits some options.
When selecting a SIM card for your devices, carefully check the listed network bands and technologies to ensure compatibility. While most smartphones work on all major carriers, some IoT gadgets may only activate reliably on specific networks based on their hardware and coverage needs. Comparing network coverage maps can also reveal which provider offers the best performance for your location.
Conclusion
In conclusion, Verizon SIM cards support a wide variety of devices, from smartphones to IoT gadgets, thanks to the network's expansive coverage and compatibility with multiple technologies. When shopping for a SIM, ensure your specific device works with the carrier's spectrum bands and network to guarantee seamless connectivity.
---