Enhance Your Soliom Security Camera Experience with Our Exclusive SIM Cards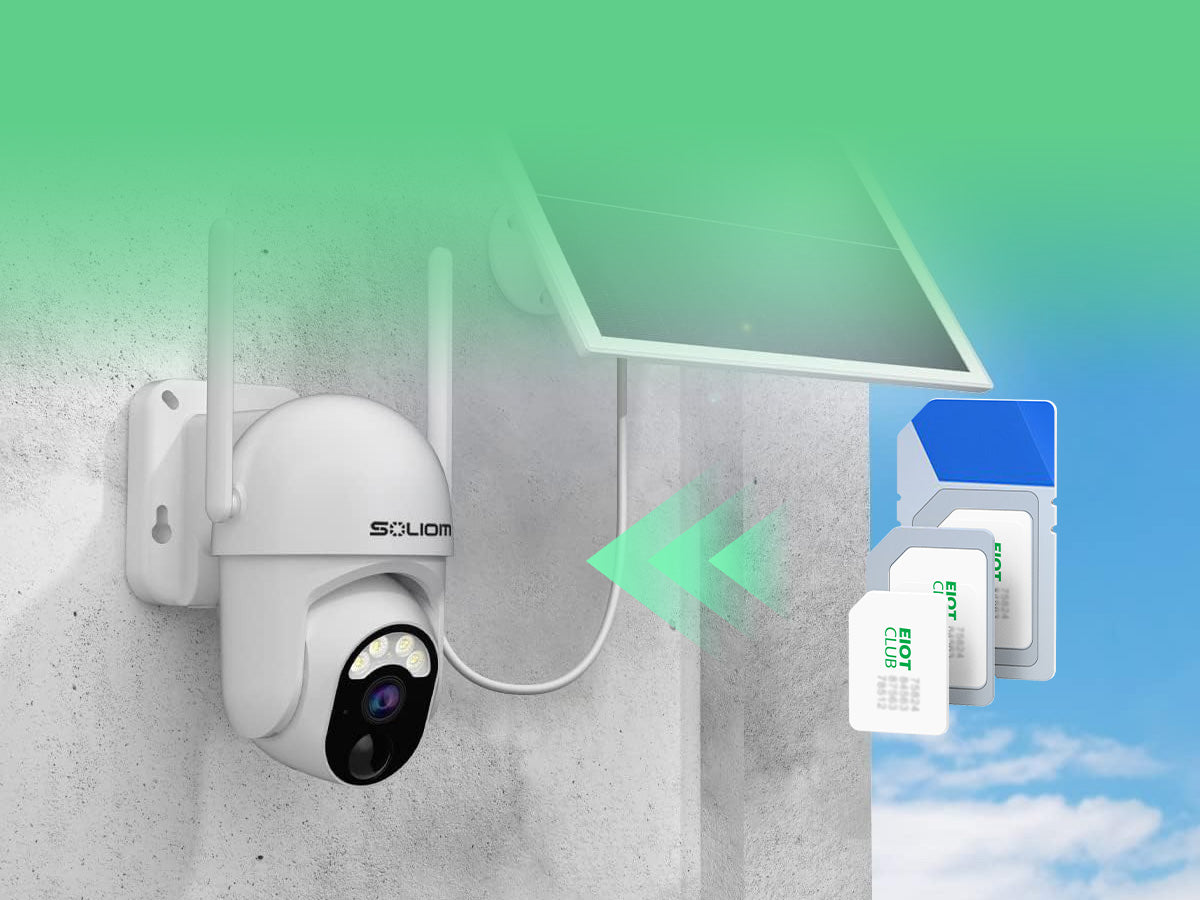 Navigation
Introduction
Are you tired of dealing with connectivity issues and unreliable performance with your Soliom security cameras? It's time to take control and enhance your security experience! Discover the value our exclusive security camera SIM cards bring to Soliom cameras. With superior compatibility and unmatched reliability, our SIM cards ensure a seamless and enhanced surveillance experience that you won't want to miss out on. Don't settle for subpar connectivity—choose our camera SIM cards and unlock the true potential of your Soliom security cameras today!
The Power of Compatibility
Our security camera SIM cards are meticulously designed to seamlessly integrate with Soliom cameras, guaranteeing optimal performance and unparalleled reliability. By selecting our SIM card, Soliom camera owners can have complete peace of mind knowing that their camera system will always stay connected, regardless of their location. With real-time access to live video feeds and timely alerts, you can confidently monitor your property without any interruptions or compromises. 
Reliable Coverage Anywhere, Anytime
One of the most compelling features of our security camera SIM cards is that they utilize 4G networks to provide reliable coverage. Whether you're monitoring a remote construction site, a vacation home, or a busy urban area, our SIM cards provide reliable coverage as long as you have a 4G connection. This means Soliom camera owners can rest assured that their property will be monitored 24/7, regardless of spotty or non-existent traditional Wi-Fi connections.
Unleash the Potential of Remote Monitoring
By using our exclusive security camera SIM card, Soliom security camera owners can realize the full potential of remote surveillance. Whether you're at work, on holiday or away from home, our SIM cards ensure you're always connected to your surveillance system. When motion is detected, you will receive an instant notification on your smartphone or computer, allowing you to take timely action. Stay in control and keep an eye on your home or business 24/7, no matter the distance.
Seamless Setup and Configuration
Choosing our security camera SIM card not only enhances the performance of your Soliom security camera, but also simplifies the setup and configuration process. Simply insert the SIM card into the camera, follow a few simple steps, and enjoy uninterrupted high-quality video surveillance.
Unmatched Reliability and Security
Reliability is paramount when it comes to keeping things safe. Our security camera SIM cards are rigorously tested to ensure maximum reliability and uptime. We understand the importance of maintaining a secure connection between your camera and the internet, so our SIM cards use advanced encryption protocols to protect your data from unauthorized access. With our many years of expertise in this field, we can effectively protect your surveillance system.
Conclusion
When it comes to Soliom security camera owners seeking the ultimate security experience, our exclusive security camera SIM cards are an absolute must-have. Our SIM cards bring unparalleled value to Soliom cameras with their exceptional compatibility, reliable coverage, remote monitoring capabilities, simplified setup and configuration, as well as superior reliability and security features. By choosing our security camera SIM cards, you can elevate your surveillance system to new heights and gain the peace of mind that your valuable possessions are always safeguarded, no matter where you may be. Don't miss out on this opportunity to maximize the potential of your Soliom cameras – opt for our security camera SIM cards today!
---