Unlock Optimal Performance: Choosing the Right SIM Card for Your Eufy Cameras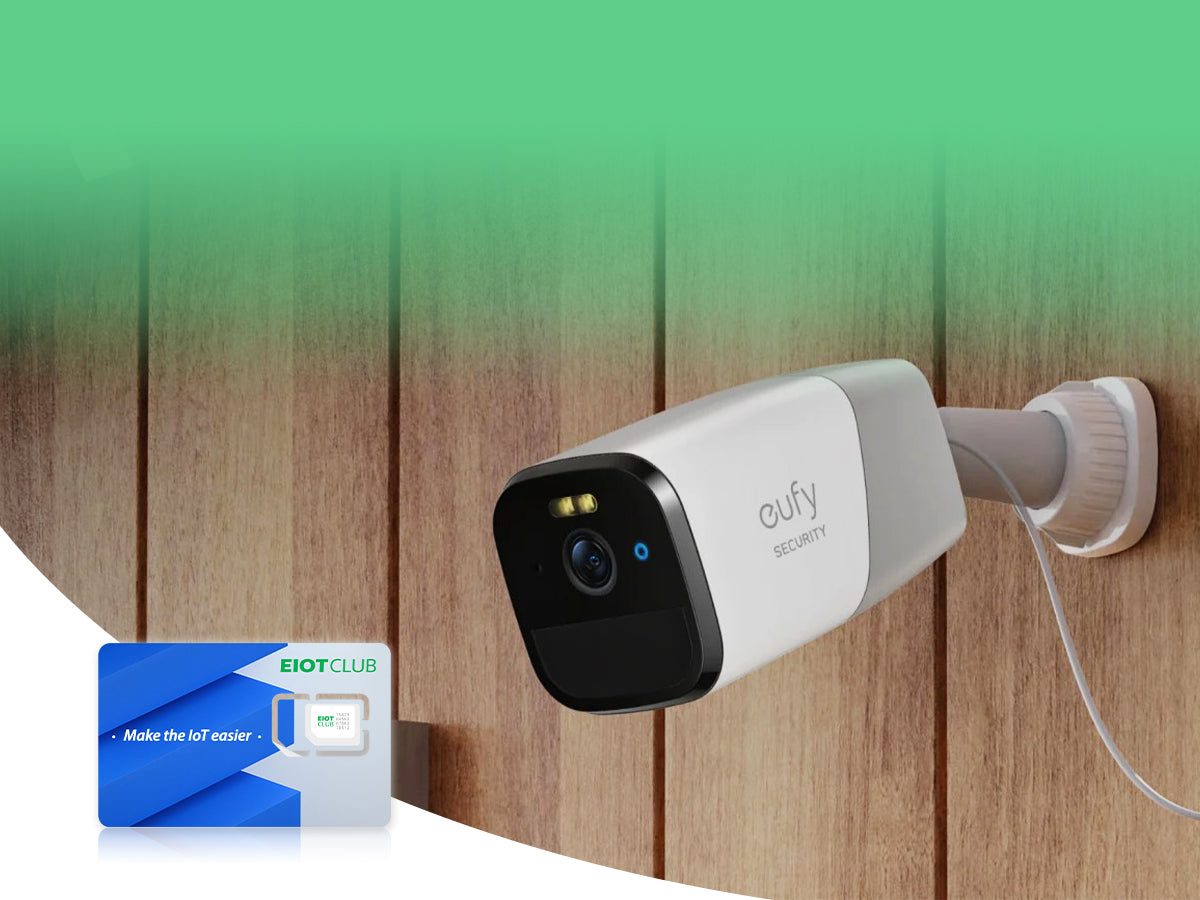 Navigation
Eufy security cameras have become immensely popular in recent years for their high-quality video, advanced AI features, and budget-friendly prices. One key component that can make or break your Eufy camera performance is the SIM card. Choosing the right SIM card is essential to get the most out of your Eufy home monitoring system. In this comprehensive guide, we'll cover everything you need to know about finding the perfect SIM card for your Eufy cameras.
Importance of a Dedicated SIM Card for Eufy Cameras
Eufy cameras connect to the internet via WiFi or a mobile data network. For outdoor cameras or multi-camera systems spread over a large property, using mobile data through a SIM card is preferred. A SIM card allows your Eufy cameras to access the mobile network and transmit data without relying on your home's WiFi range.
However, you can't just insert any old SIM card into your Eufy camera. Consumer phone SIM cards are not ideal for security camera systems. Here are some key reasons why a dedicated SIM card for your Eufy camera is important:
Reliable Connectivity
Phone SIM cards are designed for smartphone use, not for maintaining a reliable, 24/7 connection for a security camera. A dedicated M2M (machine-to-machine) SIM card provides reliable connectivity optimized for IoT devices like security cameras. This ensures your Eufy system has dependable data coverage.
Network Priority
On a standard mobile network, your camera would be competing for bandwidth with smartphones, tablets, and other devices. This could potentially disrupt the camera connection. An M2M SIM gives network priority to your security system, guaranteeing sufficient bandwidth at all times.
Enhanced Security
Consumer SIM cards are more vulnerable to hacking and surveillance. An M2M SIM card is far more secure, encrypting all data transmission between the camera and cloud servers. This is crucial for privacy and data protection.
Cost Savings
M2M SIM plans are tailored for machine data usage, which is far less than what smartphone users consume. This allows for very affordable data-only plans specialized for IoT systems. Phone SIMs with data packages suitable for security cameras tend to be cost-prohibitive.
Key Considerations for Choosing the Right SIM Card
All M2M SIM cards are not created equal. The ideal SIM card for your Eufy camera needs to match certain criteria. Here are the key factors to evaluate when selecting a SIM card for your Eufy home monitoring system:
Compatible Mobile Network
Eufy cameras use 2G, 3G, or 4G mobile data networks to transmit video and alerts. Be sure the SIM card you select is compatible with the mobile data frequency used by your specific Eufy camera model. This detail is normally indicated in the product description.
Data-Only Plans
As discussed above, specialized data-only plans designed for M2M devices are the most cost-effective. Browse for a reasonable data allowance that aligns with your usage needs. Many IoT SIM plans have flexible top-up options as well.
Nationwide Coverage
Choose an M2M SIM card that provides reliable nationwide coverage on the mobile network used by your Eufy camera. Avoid SIMs that only operate regionally or have known coverage gaps.
Activation Support
Look for SIM cards that offer guidance on getting your Eufy camera activated on the network. The activation process can vary across providers. Technical activation support is ideal to ensure smooth onboarding.
Security Features
Prioritize SIM cards with built-in security mechanisms like data encryption and access control to enhance the protection of your camera data.
Flexible Plans
Search for providers that offer customizable plans to meet your precise connectivity requirements. The ability to change data allowances or switch networks if needed provides helpful flexibility.
Recommended SIM Cards for Eufy Cameras
Harness the full potential of your Eufy camera with the Security Camera 4G SIM Card, the perfect companion offering unmatched flexibility with support for AT&T, T-Mobile, and Verizon networks. This versatile triple-cut SIM card accommodates any device, providing ample 24GB data allowance for abundant video streaming and access to your camera footage. You can enjoy seamless and worry-free surveillance with no contract limitations or hidden fees and 24/7 customer support. EIOTCLUB's "plug-and-play" approach ensures easy installation, even in challenging environments, while the user-friendly recharge process guarantees uninterrupted, high-speed data for your security camera system. The Security Camera 4G SIM Card, compatible with various camera brands and IoT devices, is your comprehensive solution for reliable, round-the-clock surveillance.
As you can see, choosing the correct SIM card tailored for an Eufy security camera system provides key performance benefits compared to a generic consumer SIM. With a specialized M2M SIM, you can enjoy optimized connectivity, enhanced security, cost efficiency, and effortless setup. Take the time to evaluate your specific needs and select a SIM card provider accordingly. With reliable mobile data powering your Eufy cameras, you'll gain complete peace of mind knowing your property is protected – no matter where you are.
---