Is a Prepaid SIM Card Necessary for Reolink? Why?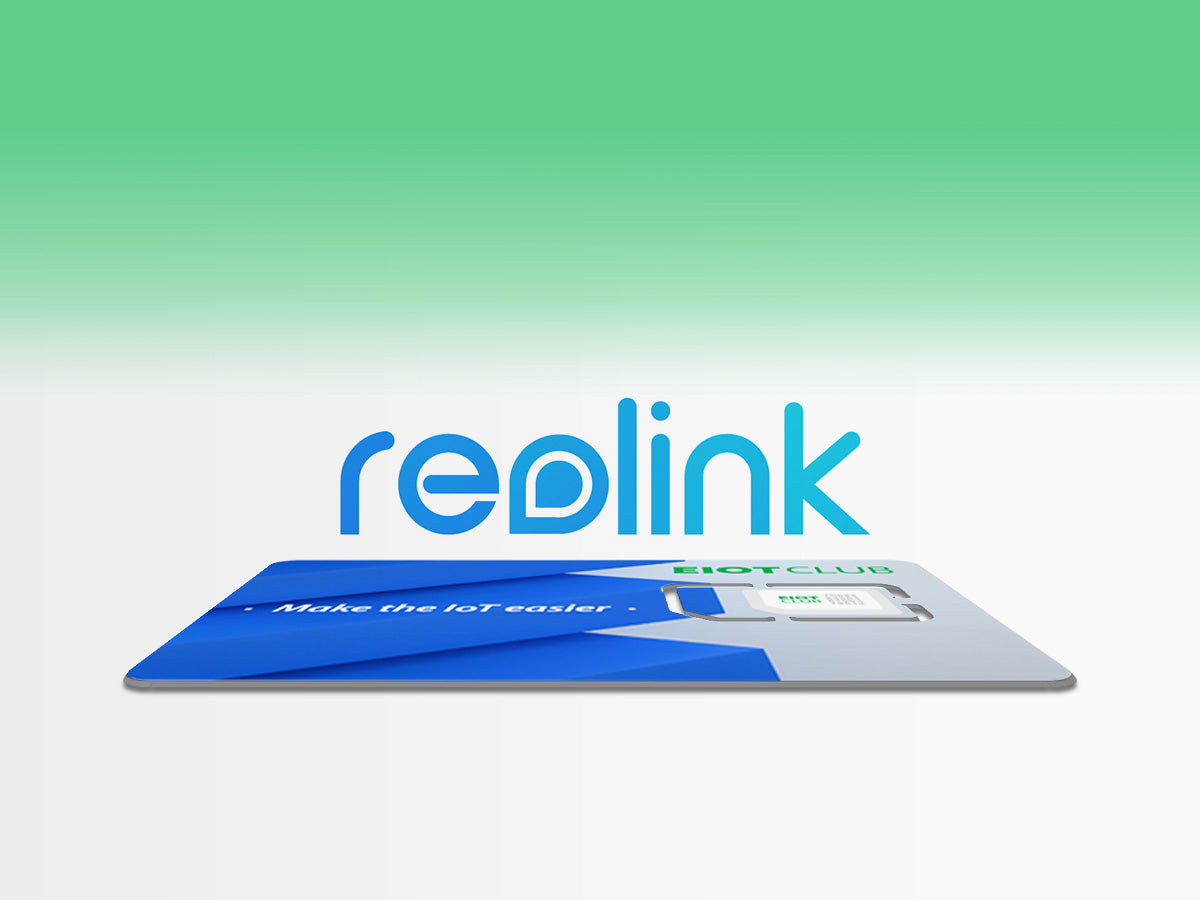 Navigation
Reolink has earned a reputation for reliable and affordable surveillance cameras. Their extensive product line meets a range of security needs for homes and businesses. While Reolink cameras can record footage locally, their capabilities expand when connected to the internet. Many users opt for prepaid SIM cards to enable flexible cellular connectivity. But are SIM cards truly necessary to unlock the full potential of Reolink cameras? Let's explore the role and benefits of pairing Reolink with prepaid SIM technology.
Prepaid SIM Cards
A SIM card contains your subscription to a cellular network. Prepaid means service is paid for upfront rather than monthly billing. The advantages of prepaid SIMs include:
Affordable data rates with no contracts
Control over your budget and data usage
Service through major networks like T-Mobile, AT&T, etc.
Flexibility to change plans or providers at any time
These benefits make prepaid SIMs ideal for IoT devices like security cameras.
Role of a SIM Card in a Reolink Camera
While Reolink can record to a memory card, a SIM card enables advanced capabilities:
View live feed remotely via cellular data
Receive instant motion alerts on your smartphone
Access recordings in the cloud
Support multiple users monitoring feeds
Without a SIM card, your control and access to footage is confined to your wifi network.
Cost Savings
Prepaid SIM cards offer an affordable solution to provide cellular data for your camera. With prepaid SIM cards, you only pay for the data you need, thereby avoiding unnecessary costs associated with constant connectivity.
Connectivity
Cellular networks enable connectivity anywhere with a signal without relying on spotty public wifi. LTE networks provide lightning-fast transmission of alerts and footage.
Enhanced Security
Cellular connectivity means no need for port forwarding or opening up your wifi. Prepaid SIM cards provide an extra layer of cybersecurity.
Overcoming Concerns about Prepaid SIM Cards
Some common concerns about prepaid SIM cards are coverage, speed, and reliability. Major carriers like T-Mobile and Verizon offer prepaid plans utilizing their full networks. Data speeds are identical to standard phone plans. For Reolink cameras, prepaid SIMs deliver entirely dependable performance.
Other misconceptions are that prepaid options are lower quality, require contracts, or have hidden fees. In reality, prepaid plans provide excellent coverage at competitive rates month-to-month.
Success Stories
Reolink customers highlight pros like easy setup, seamless streaming, and trouble-free mobile access. Businesses enjoy monitoring multiple locations while limiting data costs. Parents use the apps to stay connected with children and caregivers. By pairing Reolink with prepaid SIMs, users enjoy complete mobile control over their security.
Conclusion
In summary, a prepaid cellular plan unlocks the remote access capabilities that make Reolink cameras an exceptional value. The affordability, flexibility, and connectivity of prepaid SIM cards make them the perfect match for Reolink surveillance. Users who integrate prepaid SIM technology with their Reolink cameras gain peace of mind knowing their property is protected 24/7. As wireless security systems advance, prepaid SIMs will only become more instrumental in their success.
---