SIM Card On Security Cameras: Provide Affordable Data Plan and Wider Signal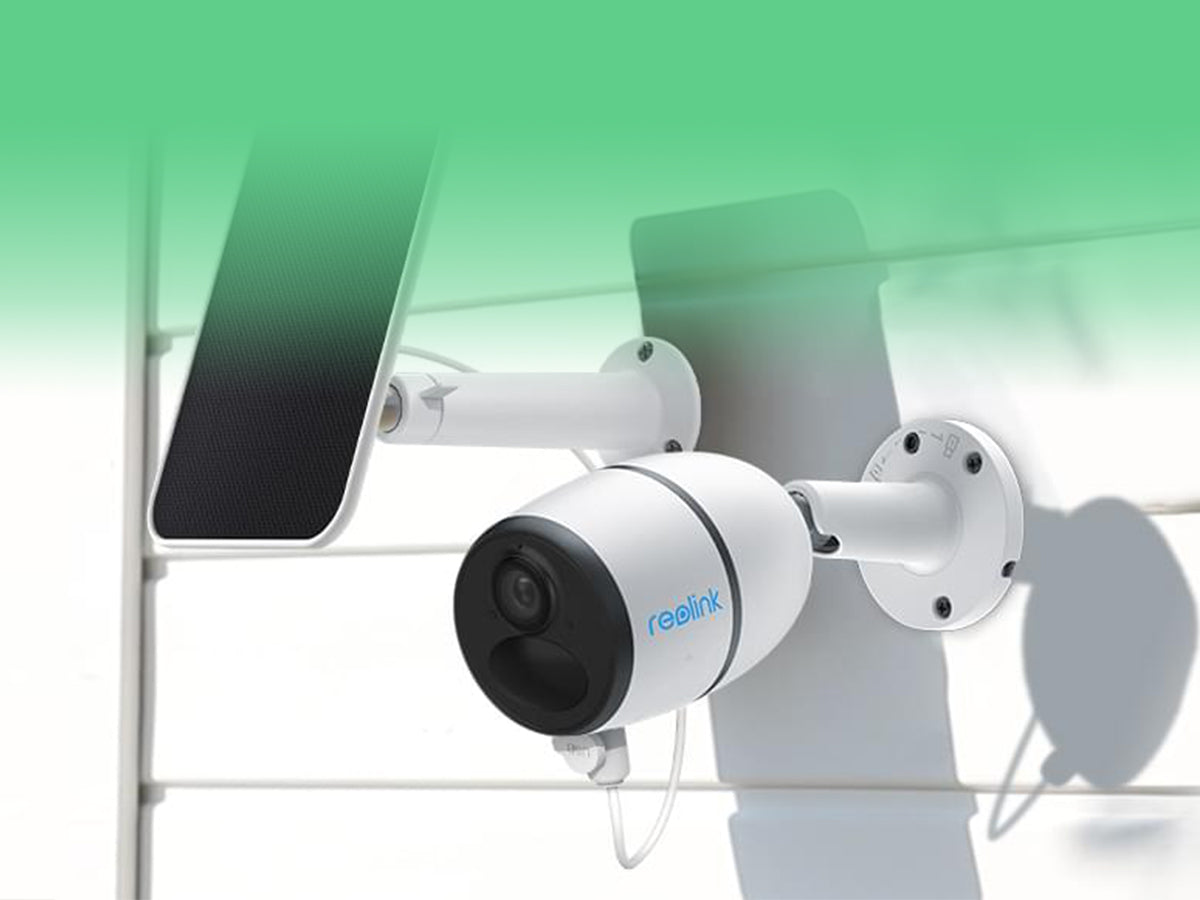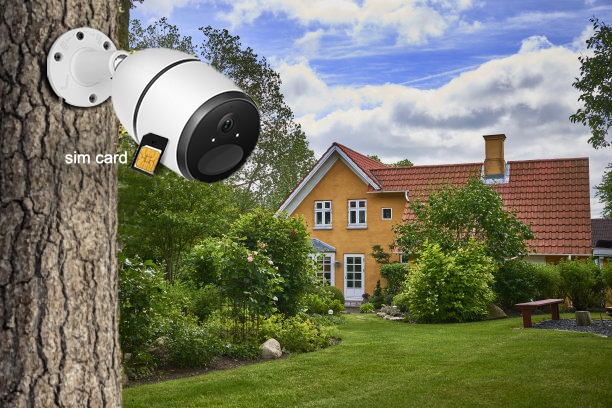 The security cameras with pre-paid SIM card, also called cellular security cameras, need to operate on the 4G/3G phone network to transmit image and video signals wirelessly. so a wider and more reliable wireless IoT sim card is important, That way, you can view real-time videos of places without WiFi from anywhere on your phone. This post enables you to learn all you want to know about Eiotclub 4G pre-paid SIM card on solar camera
How to Choose the Data Plan for Your Sim Card Security Cameras?
Firstly you need to choose a celluar service provider that offers a good signal, Taking Eiotclub for example, our sim card support ATT/T-mobile/Verizon in the united states and 30 countries' networks in Europe. what we advantage, is that you don't need to buy SIM card from a single carrier, Our SIM cards can automatically switch to the network with the best signal in your area
Normally IoT Prepaid sim card is data only, no text and no voice, ensuring provides you faster connection speed and more fluent live view.
We offer different package plans for different user groups and devices. please check the chart below(The specific package price is subject to login to our recharge platform)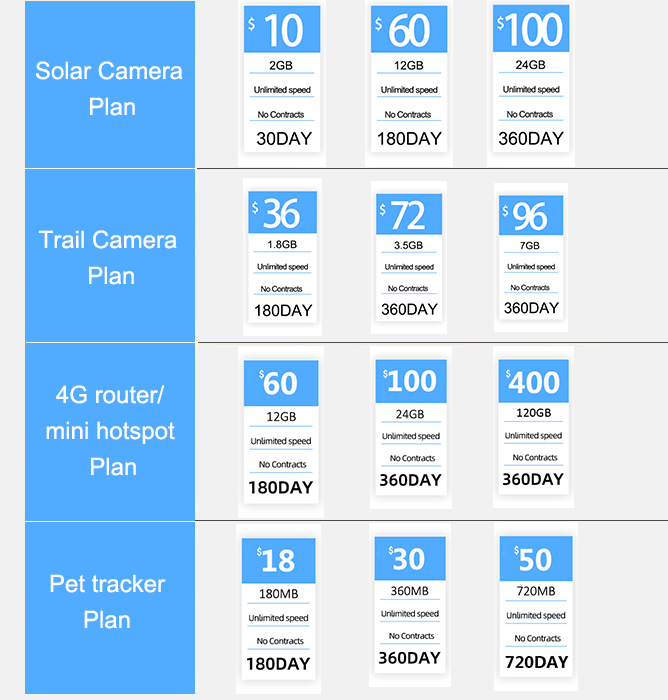 How to Set up SIM Card Security Cameras?
Many people may be concerned that security cameras with SIM cards require professional installation, which can lead to higher costs and more hassles. 
The answer?
Absolutely a big no-no.
On the contrary, the security camera is easy to install, even if you are new to it.
Here are some tips before you set up a SIM card security camera.
Check if your camera is an unlocked device and comes with a SIM card (slot)
Follow the instructions to put the SIM card in the correct orientation 4G/3G security camera. Otherwise, it may cause your CCTV camera with SIM card (slot) to not work properly.
Place your SIM card security camera within the cellular network coverage.
After adding the solar camera to the application and completing the camera setup, you can receive instant alerts when motion is detected and view live information from your SIM card security camera remotely anytime, anywhere.
CAPTURE YOUR OWN SIM Card
Apparently, a perfect sim card is a crucial role in security camera. Ready to start your solar camera? Let's get a Prepaid SIM card.
---