The Power of SIM Card-enabled Security Cameras: Enhance Home Security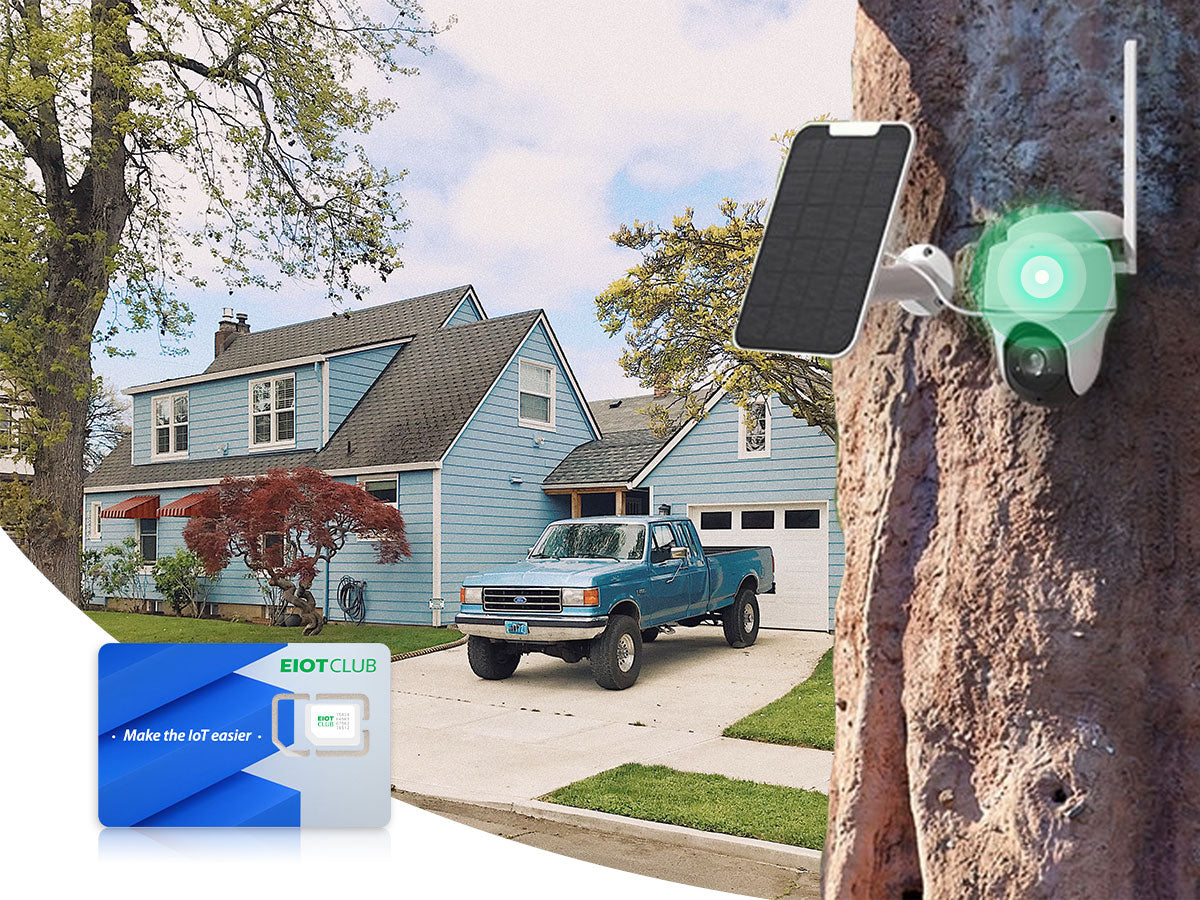 Navigation
Home security is crucial for peace of mind. SIM card-enabled security cameras provide a powerful solution with constant connectivity and remote monitoring capabilities. This guide will cover the benefits of SIM security cameras, how they work, key features, setup, and integration into your home.
The Importance of Home Security
Protecting your home and family should be a top priority. Security cameras act as an extra set of eyes, allowing you to monitor things from anywhere. As camera technology advances, SIM card integration enables even more potential.
SIM-enabled security cameras provide reliable performance by using cellular networks instead of Wi-Fi. This allows flexible and hassle-free installation without needing proximity to your wireless router. With a SIM card, your cameras can tap into nationwide cellular networks for unwavering connectivity.
Benefits of SIM Card-enabled Security Cameras
SIM card cameras offer distinct advantages:
Cellular connectivity keeps cameras online even if your Wi-Fi goes down.
Remote access from your smartphone provides real-time notifications if the cameras detect movement or sound.
Eliminates the need for hardwiring or Wi-Fi coverage in installation areas. SIM cards allow flexibility.
Ability to install cameras in multiple structures on your property without expansion of the home wireless network.
Scalable solutions as your needs evolve – easily add more SIM cameras to the cellular network.
How SIM Card-enabled Security Cameras Work?
A SIM card slot allows the cameras to connect to a cellular network for transmitting data. The mobile SIM gives the cameras access, similar to a cell phone.
High-speed 4G LTE networks provide ample bandwidth for streaming high-definition video. The footage is accessible on your smartphone via an accompanying mobile app.
With cloud storage options, video can be stored and managed remotely for anytime access. SIM cards allow you to use mobile networks for connectivity rather than relying on Wi-Fi.
Key Features and Functionality
Some features that come standard in SIM security cameras:
Real-time live stream footage directly to your smartphone app
Motion-activated push notifications to alert you of any activity
Wide field of view, up to 110 degrees, for maximum visibility
1080p HD recording, even in low light
Two-way audio allows voice communication through the camera and app
Cloud storage plans for seamless video management and playback
Compatible with Amazon Alexa or Google Assistant for hands-free control
Choosing the Right SIM Card-enabled Security Camera
When selecting a SIM security camera, consider the following:
Video resolution and zoom capabilities based on the installation area
Options for local storage via SD card versus cloud storage plans
Night vision distance and motion sensor technology
Monthly service costs and contractual obligations
Compatibility with existing smart home and automation systems
Top providers like Arlo, Canary, and SimpliSafe offer excellent SIM security camera options. Consult product reviews to ensure you get the right setup for your needs and budget.
Setting Up and Installing SIM Card-enabled Security Cameras
The installation process will include:
Selecting optimal locations for your cameras, accounting for the field of view, lighting, and more
Mounting the cameras securely using the provided hardware
Inserting the activated SIM card into the camera
Connecting to the camera via the mobile app and syncing it to your account
Positioning the camera angle correctly after mounting
Configuring motion detection settings and any rules for alerts
With cellular connectivity, you have flexibility in camera placement. Follow the manufacturer guidelines for mounting and setup tailored to your models.
Integrating SIM Card-enabled Security Cameras into Existing Home Security Systems
Complement your home security system by integrating SIM cameras for expanded coverage. Features allow you to:
Receive smartphone alerts of camera activity even when the main alarm is not triggered.
View live footage of areas where the alarm sensors detect motion – see what's happening.
Save and access video clips if an alarm event occurs.
Expand security coverage into garages, backyards, and other structures.
Top Picks: SIM Cards Ideal for Security Cameras
Keeping your security cameras connected is critical for monitoring your property and assets. A 4G security camera SIM card provides unmatched connectivity for your surveillance system. With support for AT&T, T-Mobile, and Verizon networks, it offers maximum flexibility. The triple-cut design works in any device, providing standard, micro, or nano SIM sizes. Suitable for PTZ cameras, bullet cams, trackers, routers, and more. Enjoy ample 24GB data allowance for streaming and access. There are no contracts or hidden fees - just reliable connectivity.
Conclusion
Equipping your home with sim card security cameras adds technical capabilities and connectivity impossible with Wi-Fi. With flexible installation and remote access from cellular networks, you can monitor things from anywhere and have video evidence if needed. SIM cameras augment home security in valuable ways.
---