2023 CPSE | EIOTCLUB Showcases Cost-Effective SIM Card at CPSE,enabling Stable Network Connectivity for IoT Devices!
As a leading brand in global IoT data products, EIOTCLUB adheres to the brand concept of "Make the IoT easier" and showcased its core product, the EIOTCLUB SIM card. The SIM card integrates services from three major US carriers and over 20 European carriers, providing users with extensive signal support and stable network connections. In addition, EIOTCLUB SIM card can be used in countries such as Canada, Australia, Japan, Saudi Arabia, and Thailand, aiming to provide solid network coverage for IoT device users worldwide.
In addition to stable connectivity, EIOTCLUB's IoT data card is known for its compatibility with multiple devices and plug-and-play functionality. Through collaborations with well-known manufacturers, EIOTCLUB supports seamless integration with devices, requiring minimal user configuration. Simply plug in the SIM card and enjoy efficient network connectivity. Both large-scale applications and individual users can benefit from this advantage.
During the CPSE, EIOTCLUB's booth attracted significant attention from customers. Through professional and patient explanations, the company showcased its advanced IoT solutions, receiving high praise from customers for EIOTCLUB's expertise and innovative capabilities in the IoT field. Many expressed their interest in partnering with EIOTCLUB.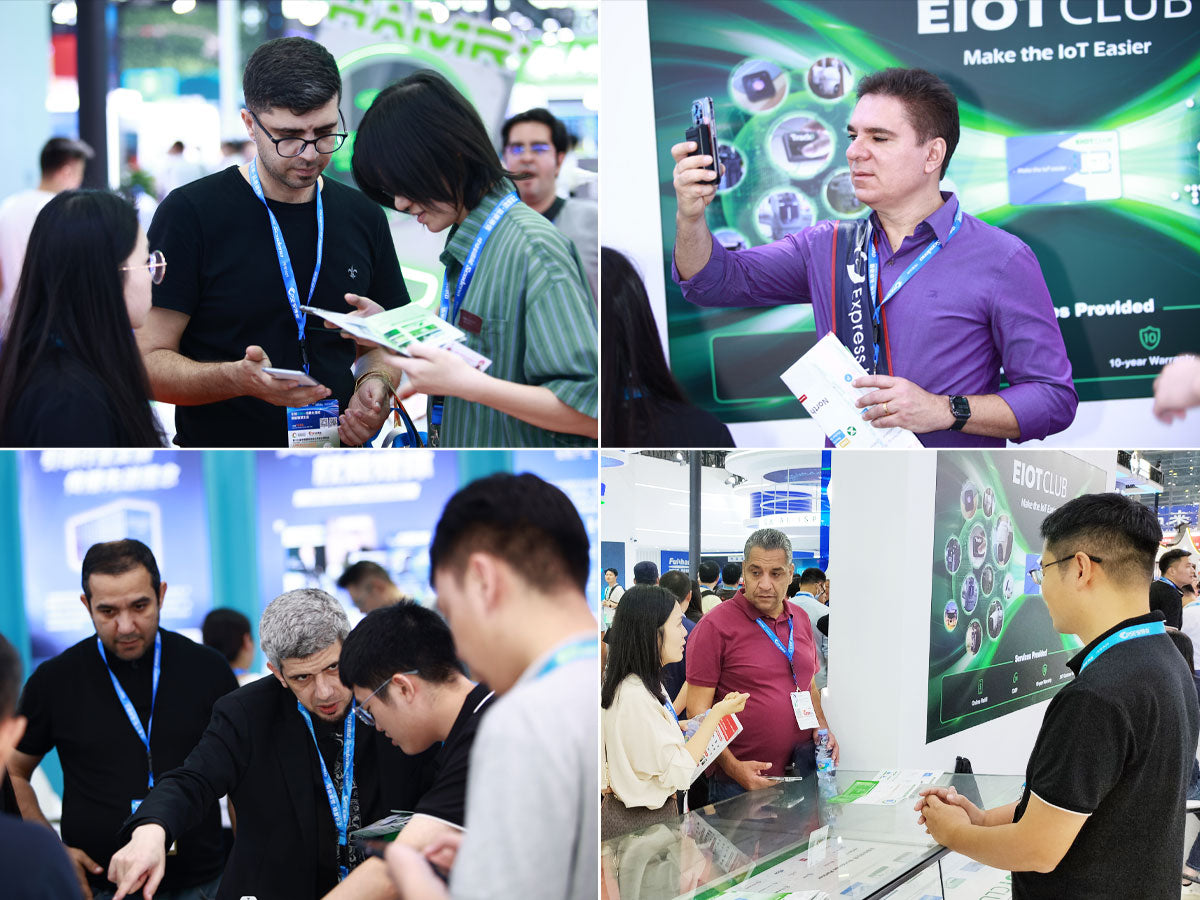 ---