Say Goodbye to Manual Renewals: Introducing Eiotclub's Auto-Renewal Feature 🙌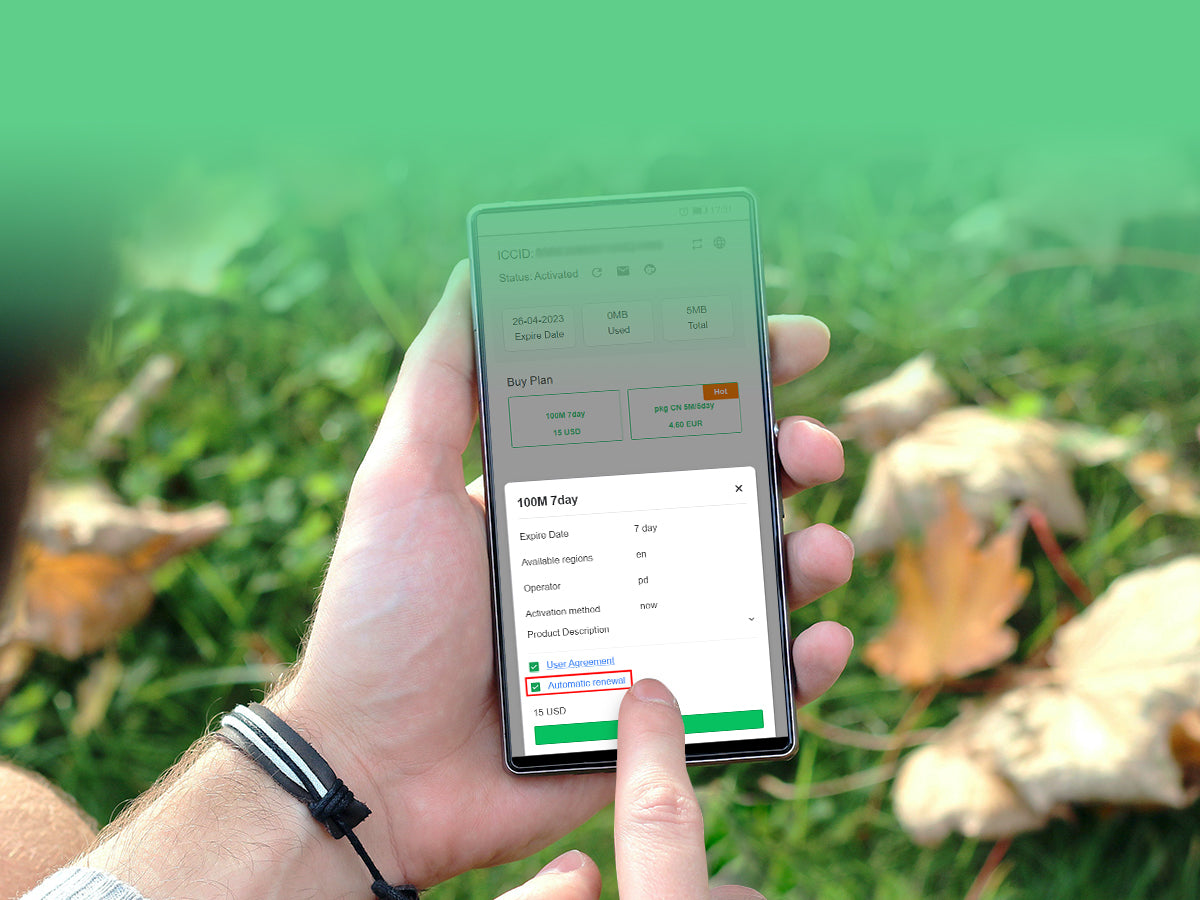 We are excited to announce that the Eiotclub app now has an auto-renewal functionality available. This new feature provides customers with more convenience, allowing you to automatically renew your data plan without having to manually place an order or make a payment.
What is Auto-Renewal:
Auto-renewal is a new feature that enables customers to automatically renew the same data plan before their current one expires, without the need to manually place an order or make a payment. When you select this feature, your bank card will be authorized to deduct the corresponding amount, and you won't have to worry about renewing your plan anymore.
How to Use Auto-Renewal:
To enable the auto-renewal feature, follow these steps:
1️⃣ Visit https://sim.eiotclub.com/
2️⃣ Enter your SIM card ICCID number
3️⃣ Select the plan you want
4️⃣ Check the "Auto-Renewal" box
Once you have selected auto-renewal, your plan will automatically renew on the last day of the current billing cycle. This way, you won't have to worry about missing any payment deadlines.
Important Notes:
Please note that if you choose to enable auto-renewal, Eiotclub will automatically deduct the amount from your bank card in the next billing cycle. If you no longer need the service, you need to turn off the auto-renewal before the next billing cycle starts.
On the stripe payment page, you will see the following message at the bottom: "By confirming your payment, you allow EIOTCLUB to deduct this payment and future payments from your bank card in accordance with its terms." If you have any questions about the auto-renewal function, we recommend that you turn off this feature and choose manual payment.
Conclusion:
Auto-renewal is a new feature that Eiotclub has introduced to enhance the quality of customer service, and we believe that it will bring convenience to our customers. If you want to learn more about this feature, please visit our website or contact our customer service team. We are always happy to help! 😊
---