Enhance Security Camera Performance with 4G LTE Cellular SIM Cards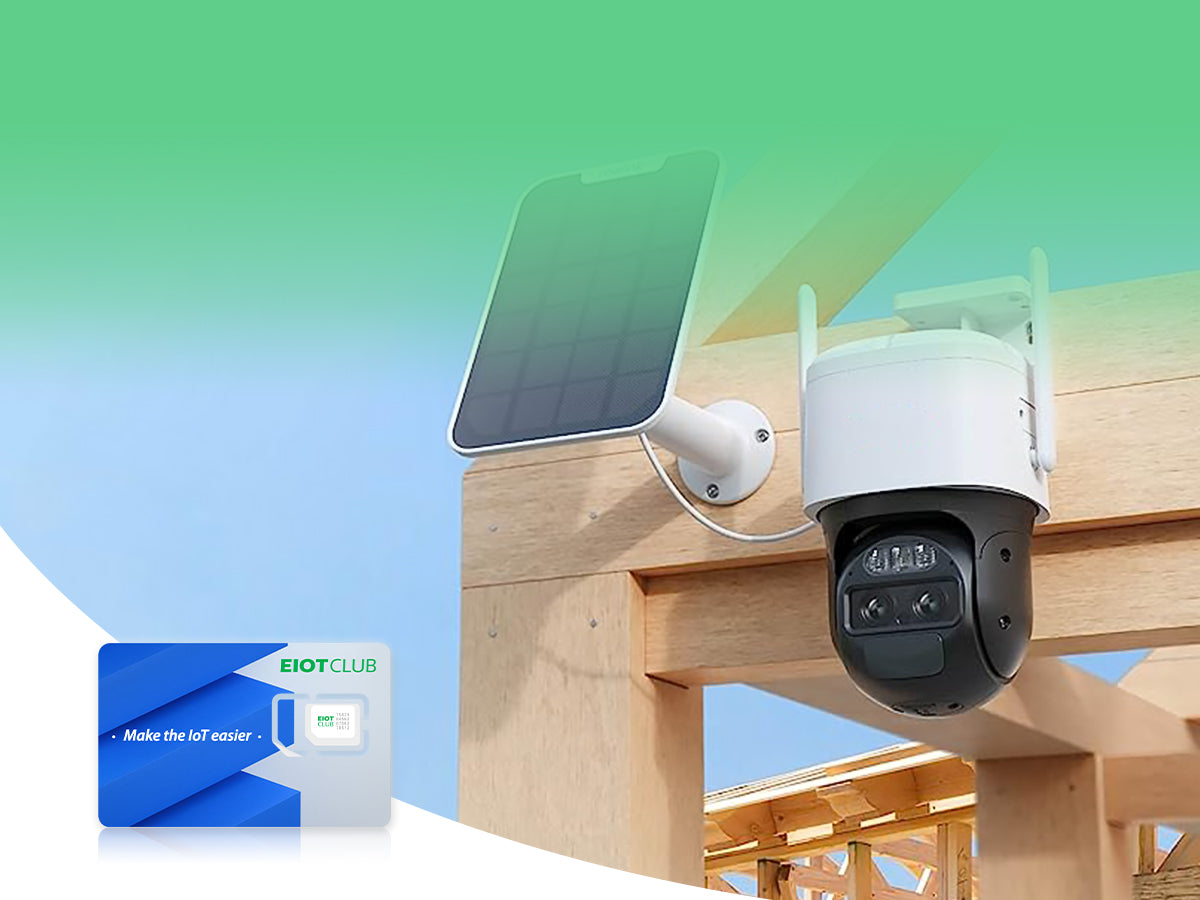 Introduction
With rising security threats, cameras have become necessary for commercial and residential premises. However, many potential camera locations lack access to reliable Wi-Fi networks. 4G LTE cellular connectivity via SIM cards provides an excellent alternative for these no-WiFi spots. 4G LTE SIM cards offer security cameras super-fast cellular data connections that enable real-time monitoring, instant motion alerts, flexible installation, and seamless transmission of surveillance footage to the cloud or your device without local Wi-Fi or broadband internet.
The Basics of 4G LTE Cellular SIM Cards
A 4G LTE cellular SIM card is a small chip that stores data and network information. When inserted in a security camera, the SIM card enables cellular connectivity via 4G LTE networks like in a smartphone.
The SIM card transmits data via radio waves over the cellular network to provide internet access. This allows the security camera to connect to the cloud service or your smartphone app for remote access from anywhere. The camera can stream live footage, motion-triggered recording, and alerts in real time over the 4G LTE connection.
Benefits of Using 4G LTE Cellular SIM Cards in Security Cameras
Constant connectivity - With no dependency on local Wi-Fi networks, 4G LTE SIM cards ensure your security cameras stay connected at all times. This allows seamless recording and alerts.
Flexible installation - Cameras with cellular connectivity can be flexibly installed at any location with cellular network coverage without needing Wi-Fi or cables.
Access from anywhere - View live and recorded surveillance footage on your smartphone app, no matter where you are.
Real-time remote monitoring - Get instant motion-triggered alerts and live stream footage anytime via the 4G LTE cellular connectivity.
Quick & easy setup - Just insert the activated SIM card into the security camera to get it up and running. No complex wiring is needed.
Reliability - Cellular networks are generally more reliable than Wi-Fi with extensive coverage.
Selecting the Right 4G LTE Cellular SIM Card
With so many SIM card options available, here are some factors to consider when selecting one for your security camera:
Network compatibility - SIM cards are carrier-specific. Ensure the SIM card is from a carrier with the best coverage in your region.
Data bandwidth needs - Choose a data plan that matches your camera's video resolution and streaming needs. Unlimited data plans are ideal.
Upfront costs vs long-term costs - Some SIM cards have low, upfront costs but expensive data rates, while others are the opposite. Choose based on the total cost of ownership.
SIM size - Pick the standard, micro, or nano SIM size compatible with the SIM slot in your camera.
Some top recommended SIM cards for security cameras include:
T-Mobile - Affordable unlimited data plans and extensive coverage.
Verizon - The most reliable network with high-performance SIM cards.
Hologram - Flexible plans tailored for IoT and cameras.
Twilio - Top quality SIM cards with competitive data rates.
Installation Process of 4G LTE Cellular SIM Cards in Security Cameras
Follow these simple steps for installing a 4G LTE SIM card in your security camera:
Activate the SIM card with the carrier and choose a suitable data plan. This may require opening an account with that network provider if you don't already have one.
Power off the security camera and open the external housing to access the SIM card slot.
Gently slide the SIM card into the SIM card slot until it clicks into place securely. Match the orientation of the cut-off corner correctly.
Close the SIM slot and camera housing properly-power on the camera.
Connect the camera to the 4G LTE cellular network by selecting the network name from the camera's settings.
Configure motion detection zones, compression settings, and cloud storage as required.
Mount the camera securely at the desired location using provided hardware and cables.
Check live footage on the smartphone app to confirm connectivity. Your security camera is now ready for monitoring!
Conclusion
To summarize, 4G LTE cellular connectivity via SIM cards is a viable and effective option for utilizing security cameras at locations with no Wi-Fi availability. The constant connectivity, real-time remote access, quick installation, and location flexibility make it an optimal choice for no-WiFi premises. Carefully selecting the right SIM card and following proper installation procedures will ensure your cameras stay connected and monitored 24/7.
---