Enhance Your Security Camera's Performance: Choosing the Best 4G SIM Card for Reliable Surveillance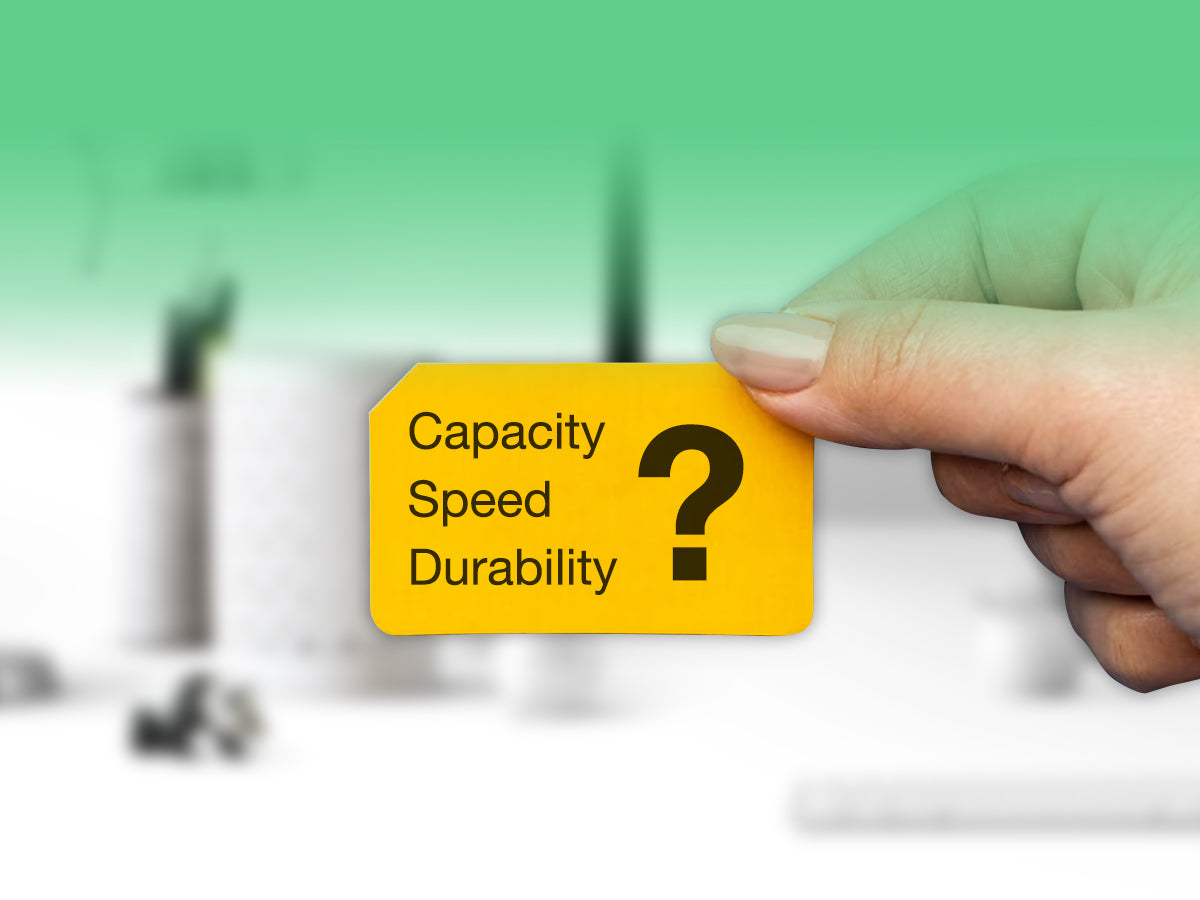 The best performance from your security camera requires a dependable 4G SIM card, which offers stable and reliable connectivity that is necessary for enabling you to be watchful at all times. However, selecting a high-quality SIM card can be difficult because there are several elements to take into account, including capacity, speed, and durability.
These important factors will be covered in detail in this blog, with the goal of making them understandable to our American readers. You'll discover how to keep your home or place of business secure, choose the ideal SIM card, and maximize the performance of your security camera.
Key SIM Card Considerations for Your Security Camera
For businesses installing security cameras, choosing the right SIM card can make or break the system. The three main factors to examine are capacity, speed, and durability.
Capacity
The amount of data your camera will capture determines the storage capacity you need. HD video consumes a lot more data than standard definition, so calculate estimates based on camera resolution, number of cameras, and video compression. Larger capacity SIM cards allow storing hours of footage until it can be uploaded or viewed.
Speed
Transfer speed impacts how quickly video loads and footage can be accessed. 4G LTE speeds enable live-streaming of video in near real-time, while 3G has slower upload and download speeds. Faster speeds result in instant alerts from triggered events, while slower speeds mean a delay.
Durability
Because security cameras reside outdoors, SIM cards need good longevity in harsh conditions. Consider a ruggedized SIM designed to withstand heat, dust, moisture, and impacts. Check the manufacturer's claims on SIM durability and lifespan for high reliability over many years of constant use.
Other criteria include network coverage at your location, cost, reliability of the cellular provider, and any built-in security features. But when it comes to keeping an eye on what matters most, faster footage, bigger buffers, and hardier hardware from the right SIM card will help your security camera system stay sharp for the long haul.
Eiotclub's Solutions for 4G SIM Cards for Security Cameras with High Capacity, Speed, and Durability
Eiotclub offers two 4G SIM cards that are perfect for security cameras - the AT&T and T-Mobile network-compatible SIM card and the Triple Play Network-compatible SIM card, supporting AT&T, Verizon, and T-Mobile networks. Both SIM cards boast high capacity, fast data transfer speed, and exceptional durability.
Eiotclub's SIM cards provide seamless connectivity for your IoT devices, including security cameras, offering unlimited access to high-speed data service. With their reliable connectivity, you can be confident in your security camera's uninterrupted operation, adequately prepared to face any unexpected situations.
Eiotclub's data plans are both flexible and cost-effective. Their 24GB 360Day data plans allow you to use the SIM card for a year without worrying about additional fees, contracts, or activation costs. It's an all-in-one solution that provides continuous high-speed data service with no extra expenses.
Choosing Eiotclub's 4G SIM cards will undoubtedly elevate your security camera's performance. Their high capacity, fast data transfer speed, and exceptional durability, combined with flexible pricing options, make them an excellent choice for anyone looking to optimize their security camera's surveillance capabilities. Make the right decision today by selecting Eiotclub's data sim card for 360 days and enjoy uninterrupted connectivity and peace of mind.
Conclusion
In conclusion, selecting the right SIM card for your security camera is essential to ensuring optimal performance and uninterrupted surveillance. Capacity, speed, and durability all play crucial roles in determining the effectiveness of your security camera system.
Thankfully, Eiotclub's 4G SIM cards provide excellent solutions that cater to all these needs. With high capacity, fast data transfer speed, exceptional durability, and flexible pricing options, their SIM cards are the perfect fit for any security camera system.
Take action today and elevate your security camera's performance by selecting Eiotclub's data sim card for 360 days – an all-in-one solution that ensures continuous connectivity without any additional expenses. Trust us; you won't regret it!
---